An interview with Kat Mische Elle
Sylvan Schwab, you have been on a heart-stretched journey. Share with us how this all began for you?
I was born and raised in Chicago. My mother did not want animals in the house. She kept a nice, clean, sanitary household. Both my parents were immigrants from fleeing Nazi Germany, and they were grateful to be in America.
When I graduated high school, I went to college at the University of Illinois, away from home. My father was a dock worker and the strong, silent type. But when I was getting ready to leave for school, he took me aside and said, "I want you to remember one thing, and that's to "Always do the right thing." I said, "Yeah, sure." He said, "No! listen. Always do the right thing." That was the first time I remember him really connecting with me, and it has stuck with me to this day.
When I finished college in 1977, I had a friend who was going to Hawaii on business and then to visit the Island of Maui. He asked me if I wanted to come along because he had two tickets, and I happily went with him.
I fell in love with Maui before we even landed. He and I took the very first hydrofoil boat trip from Oahu to Maui. On that boat, it was the two of us and a troop of hula girls. I saw Maui in the distance, and I said to myself, "Well, okay, I've got to start something new." I had a degree in photography and what better place to do something with it?
When I did move to Maui, the people I came with had lived in Hawaii before me, so I was able to have an easy introduction to the area. There was a girl who was staying in the condo next door to us, and her name was Suzie.
Suzie and I began seeing each other, and after we were together for a few months, one morning while we were in bed, I finally told her for the first time, that I loved her.
She jumped up out of bed, went running out the door down the beach. I was lying there, confused, thinking, "Okay, what did I do?"
When I found her, I asked her what happened and asked why she ran out like that. Suzie told me that she found out that she had terminal cancer and that we couldn't fall in love because she had come to Maui to die. Her doctors back home gave her a short time to live, so she didn't want to tell anybody about it. She didn't want to deal with people feeling sorry for her, and she just wished to live every moment to the fullest and not think about it.
I convinced Suzie that we were not giving up on her getting well, and so we started flying over to Oahu three times a week to see. Dr. Jon Young. He was a Chinese medical practitioner who used various forms of Chinese traditional treatment to heal his patients even though he also had western medical doctorates. And, he never charged people for helping them.
Dr. Young had Suzie living strictly on the juice of certain vegetables. The juices tasted like dirt. It was primarily beets, potatoes, carrots, and cucumber. And he supplied us with thousands of dollars of Chinese herbal medications and never charged a dime. Amazing human.
His practice was in the back of a Chinese restaurant. It was the family-owned restaurant and their family's income. He shared with me that his healing practice was his gift to the world.
Dr. Young explained to me that the mind controls the body. My job was to find something that would give Suzie such a strong will to live for, that her mind would force her to say, "I have to do this" and need to live.
I knew that her love of taking care of sick little animals would inspire her to stay alive. So, that became my job. To start collecting sick little animals. That's how the Booboo Zoo started. I got introduced to people who were doing wildlife rehabilitation, and I went to the pet shops letting everyone know to call me if they had sick ones. So, we started collecting a lot of animals in the condo we were living in.
I was introducing Suzie to various animals that she needed to take care of. Her motivation to get well from seeing the animals who needed her became stronger and gave her life again and filled her spirit. Instead of dying within six months, as she was told would happen when she was on the mainland, Suzie lived another 40 years! She left this world only a few years ago.
We had pigeons flying in and out of the place. We had rabbits chewing the molding around the floor, and ducks everywhere. The landlord was fine with it if we fixed up the place later.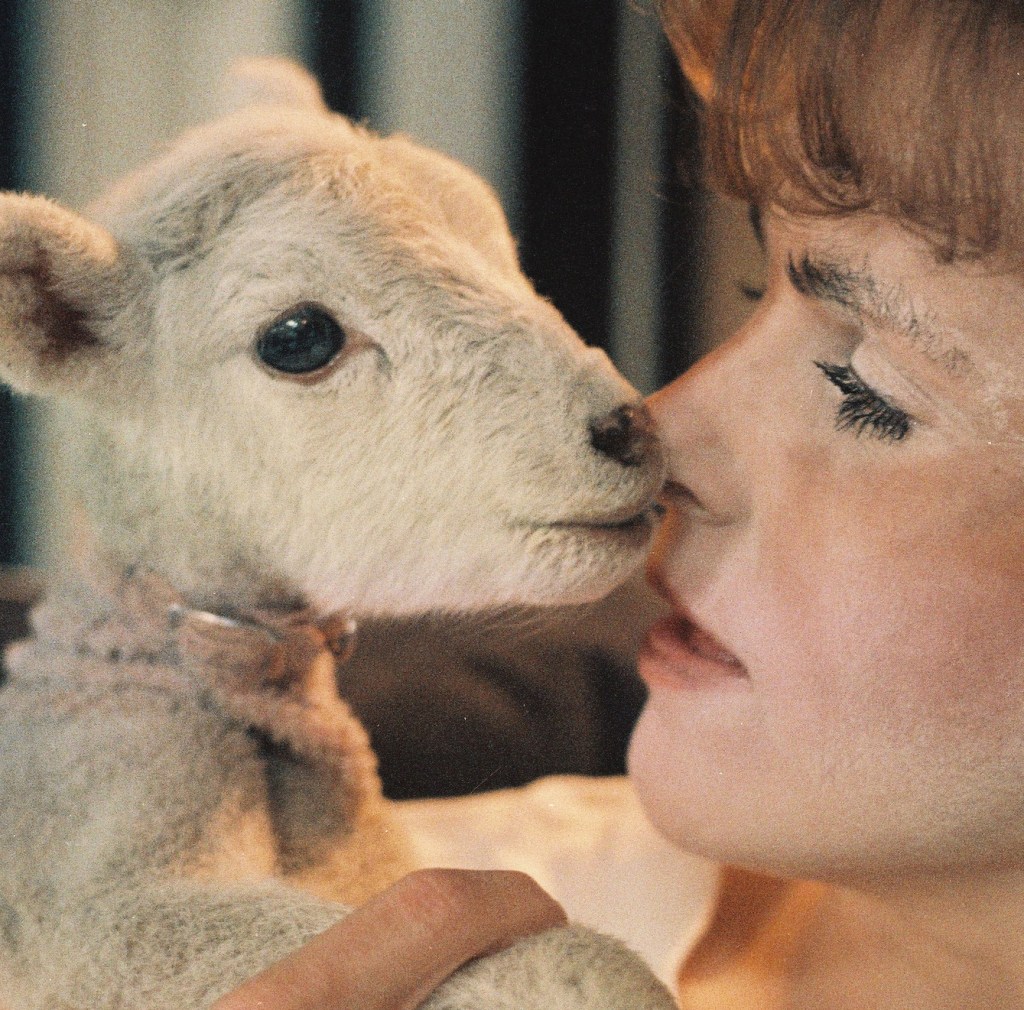 But it came to a point where the landlord really encouraged us to find a new location out in the country. So, we switched gears and found a place that, at that time, the rent was $200 a month and they would let us bring the animals because the house was ready to collapse from age and deterioration.
We eventually bought a property that we now call home. I was working several jobs, and we were taking in animals. Suzie and I started a boarding service on the property, which was my idea to make money and for Suzie to be able to work on the property and still create income.
One day it was suggested to us to start a nonprofit since we were not making a profit from animal care. We started filing the paperwork to establish a nonprofit. And it turned out that it took us a long time to get our 501(c )3 status. In the beginning, it was tough. Fortunately, there was a lady from the Maui News who did an article about us, and from that, we became known on the island for what we were doing.
We only took in animals that needed help and that were not adoptable for one reason or another. And that's how we started the Refuge 45 years ago.
How many acres do you live on, and how much of that is devoted to the animals?
Two acres. Just our living room, the loft, the bedroom was our personal space but even that now is the initial area for intake and care. Everything else, the outside and the other buildings, the entire property, everything belongs to the animals and the organization.
What is ahead for you for the rest of this year?
Right now, the plan for this year is to have enough financial reserves to help people with their animal traumas. I decided that I should do something that we could help people, in an emergency, so they would not have to choose euthanasia if they didn't have $2000 to sign over on the spot before emergency care that many of the veterinary clinics require.
I have designed a by-donation community Veterinary Clinic that I've been wanting to start on the property for fifteen years. It took us six years to put up the structure and we now have a building on the property with live-in caretakers. It's designed to have a live-in veterinarian upstairs and a clinic downstairs that is in the process of being built.
I'm also building a barn next door. A rehab barn, so any large animal that needs rehabbing can have an indoor place for their recovery.
Dr. Ron Moyer read the very first article that was about us titled, "All Animals Great and Small" some forty-odd years ago. Dr. Moyer had just moved to the island and read about the Booboo Zoo and called me up and offered to help us. He hadn't even opened a practice yet, but he wanted to assist with any medical care and medications that we needed. For twenty-five years, he did just that. He took care of all our veterinary and medication needs that the animals needed. Several years ago, he passed away and he bequeathed all his clinic equipment to us.
Now, we will build the infrastructure.
That's the plan for this year.
When I look back and reflect on my life, meeting an angel like Suzie truly inspired my life's purpose. Collecting animals for her, I discovered that amazing feeling of rescuing a life. Suzie opened my eyes to doing what I found out was inside of me. Combined with my dad's words of, "Do what's right." I believe that I have been following the right direction.
It just all came together. I will admit that I am addicted to doing this. Suzie and I used to take one day a year off and go and spend the day at a hotel. That was our vacation/day off one day a year. One year when we were on our one day off, we were watching the whole 9/11 thing happening on television. That was the last day off I have had.
I am so devoted to what I'm doing, but I'm now also so neurotic, worrying that I won't be here when a crucial situation happens.
One day many years ago, three government agents with sidearms and bulletproof vests, helicopters overhead, and seven people from another island animal rehab center showed up at our property and told me that they were going to confiscate the animals that I was supposed to euthanize, (the law states that after wildlife animals are rehabilitated but not able to return to the wild, they must be euthanized). They confiscated them, and they did euthanize them. And then they came back to me the next week and said if I wanted to continue wildlife rehabbing, I had to start euthanizing the ones that couldn't be released. I said, "I can't. I not only don't want to but I also cannot. I don't have the heart to kill an animal if I can make them comfortable."
They turned us over an agent from the Department of Agriculture who had come with them from Colorado with the Department of Wildlife. We gave up our Wildlife Rehab permit but gained a permit from the Department of Agriculture, which gives permits to zoos, a whole different situation! Zoos can have any animal they want if they are being properly cared for. It doesn't matter if they have a disability. With the zoological permit we now have rules that are reversed. We need special permission to release an animal back into the wild, instead of requiring returning them to the wild. We get inspected at least once a year by the Department of Agriculture to confirm that we're doing everything according to their rules and requirements.
My stubbornness of refusing to follow the law that required us to kill animals, in the long run, put us into a situation I didn't know about. But now that I know, we can operate the way we want to operate. We don't have to kill them.
PETA, who notified all the government agencies that we were not euthanizing, believes that it's ethical to euthanize an animal if it can't go back into its natural habitat as the law requires. There are people who feel that way, but I do not. And our supporters don't. That's when the Booboo Zoo, The East Maui Animal Refuge, became official and we were granted our 501C3 accreditation.
When I came up with the name, the Booboo Zoo, I loved it. The name just happened.
This journey with Suzie helped me discover something within myself. I knew I loved animals, but I had no idea to what extent.
What would you say that 'something' is?
My ability to have a personal connection with every animal that comes here in need. It's because the animals are innocent.
People can judge what is right, and what is wrong. Animals are instinctive. Their existence is pure. They can sense when you are trying to help them.
I was told a long time ago, "You cannot domesticate deer, they're wildlife." I found that love conquers all. It is truly the best form of communication.
I love how you are telling me this while you have a baby deer on your lap right now during the interview!
What is the best way for people to seek you out?
The website is the best way to see what we do.