An Interview with Kat Mische Elle
Sean, how did you start to see the path ahead of you starting from childhood?
Growing up, my father always told me I would attend University after high school, no matter what. He did not have a university degree and always felt he worked harder than he should have been all his years because of that.
My father would tell me about the times when the latest 'hotshot' from the University would come in and be his boss without any real-world on-the-job experience that my father had under his belt for many years. He would say things such as, "I could have done that job." 
My father didn't care what field of study we did, just as long as we earned a degree. He felt having a degree was very important to getting ahead in life.
In the sixth grade, my father frequently told me I should be an engineer. At that age, I had no idea what an engineer was. As far as I knew, an engineer was a guy who drove a train. I was a bit confused because he said he worked with engineers, and I knew he didn't work with trains, but I didn't think much more about it and happily decided I would be an engineer.
At what age did you start to understand more about technology?
I think that I really started to get into technology when I started high school. In my first year of high school, the school obtained its first computer. The teacher who brought the computer into the school was also my math teacher. I found the computer fascinating and fell in love with it. I would spend as much of my free time as possible on the computer, trying different things and learning about it as much as I could.
By the time I got to my senior year, the school had started offering computer courses to students, but I was far more advanced in my knowledge of the computer so my math teacher suggested I do an "independent study course" using the computer. She suggested that I come up with a program idea, implement it, and I would get graded on it.
So, I came up with the idea to write a program to keep track of school attendance. When it came to selecting a school to go to university, my final two choices came down to studying Aeronautical Engineering at Penn State or studying Computer Science at Purdue University. As I sat with the decision, the thought that came to me was, "I am really enjoying this computer-thing, why not see what more I can learn about it." So, I selected Computer Science at Purdue University.
One of the reasons that I chose Purdue was that they had a cooperative education program (co-op), which would get me experience in my field of study while allowing me to make money to pay for school. When I first met my academic advisor at Purdue, I inquired about the co-op program, and they told me that I needed to complete four computer science courses before I could be considered for the program. They also told me the first two classes need to be taken in sequence and the third and fourth one could be taken together.
So, in my second year, I took two computer sciences courses in my first term. To get a co-op job, you needed to go to the Dean's Office and see what jobs were available. When I first went, there were no jobs posted, but I was persistent and went every two weeks to see if anything was available. It wasn't until the week before the end of the term that the dean said there was one opportunity at General Electric, and I put in my application right on the spot.
Several days later, I got a call from the human resources person with an offer to come to Cleveland Ohio to interview for a position. Since finals were just about to start, we worked out that I would fly from Purdue to Cleveland, interview for the day, and then they would fly me home for Christmas break.
It was a Friday when I flew from Purdue to Cleveland to interview for the co-op position. I interviewed with several people and one in particular stuck with me. I was interviewing with a man who would eventually become my boss and mentor for many years. He asked me a very interesting question, "What is an operating system?" I told him, "I have not studied operating systems in school yet." He then asked, "Well, tell me what you think an operating system is."
So, I took a deep breath and put together bits and pieces of what I knew about computers thus far to give him an answer. It must have been good because I got a call from General Electric on the following Monday to offer me a job.
I continued to work in the same department every time I went back to work and every time, they gave me more and more responsibilities.
It sounds like they already considered you a part of the team and not a part-time student?
Yes, it really felt like that.
It was an exciting time to be in that part of the business. General Electric was making a massive change in how they made light bulbs. They were going from machines that made light bulbs at 1,000/hour to machines that made 10,000/hour.
Not only did the machines need to be faster, but everything around the machines needed to be faster. The group that I worked in was responsible for recording everything about the production of the light bulbs to help identify when and where there might be issues to adjust on the machine. Which meant General Electric needed faster and more capable computers to capture and present the information about production.
The first thing that I got to do was build a demo of the interface for the environment. This would allow the engineers to get an idea of how they would interface with the new system. Even though it was a "demo", it was implemented as the actual interface for the environment during the first release of the software. A couple of terms later, my boss asked me to rewrite the interface, which was a lot of fun because I got some feedback for improvements, and I got to step back and find a way to make it work better and more efficiently by incorporating these improvements.
As I was wrapping up my final co-op session, I had an opportunity to sit down with my boss, my mentor, and talk about the future and where I would be applying for jobs after graduation. He suggested that I should join the General Electric Edison Engineering Program. He explained to me how the program worked and why it would be good for me. When I got back to Purdue for my final year, I did apply and was accepted into the General Electric Edison Engineering Program.
It was a tough program to get through while working full time, but well worth it.
At the end of the program, I had received my masters in engineering with a thesis in "Getting a Robot to Play Air Hockey". After a couple of years, I began looking for new opportunities within the company and was offered a two-year IT position within the plants in Oakville, Ontario. This would be the first time I had left the country and I was looking forward to the adventure.
One of the first things that I needed to do was set up the connectivity between the Canadian operations and the US operations. When I started to seek out the equipment needed for the connectivity, one of the people that I met was Robert Herjavec, (one of the original Sharks on Shark Tank – well before he was on the show). Robert was starting a company that resold the equipment that I needed. I eventually became his first customer in his new venture and we continued to stay in touch.
Fast forward two years and I had met my wife and was married. She is Canadian and does not want to leave Canada. So, I am trying to see what General Electric will offer me to stay in Canada. Well, I was not happy with it and just happened to have lunch with Robert. Like always, I asked him, "How is business going?" He said, "Great, I am looking to hire a tech guy." And I said, "What about me?" Thus, I became his first tech guy in his first company.
We did a lot of great things together! We rebuilt the entire North York Public Library network for 30 branches using a new cheaper technology, which saved them a lot of money. I had the privilege to set up the first private microwave communications link across the Canadian-US border. Prior to doing it, the telephone companies were the only businesses allowed to set up microwave communications across the border. The microwave link was to connect a company's offices that were on opposite sides of the border.
It was fun working with Robert. He was always thinking ahead. In about the mid-90s, companies were starting to look at using the Internet as a medium to run their businesses and Robert found a firewall made by Checkpoint that could be used to protect and interconnect company offices. I got to install the first Checkpoint firewall in Canada.
It was so well received, and then Robert one day said to me, "You know what, all this stuff we're doing, we're not doing it anymore. We're just going to be in the firewall business." Just like that, we shifted gears and became number one in the world in selling Checkpoint firewalls. From there, we dominated the market and then in 2000, Robert sold the company to AT&T Canada.
After selling the company, Robert left and worked with venture capitalists and I stayed at AT&T Canada. Then in 2002, Robert suggested that we start another company. We started selling some unique solutions, but those solutions were bought by other companies and we went back to our roots of selling Checkpoint and services around it. Robert and George Frempong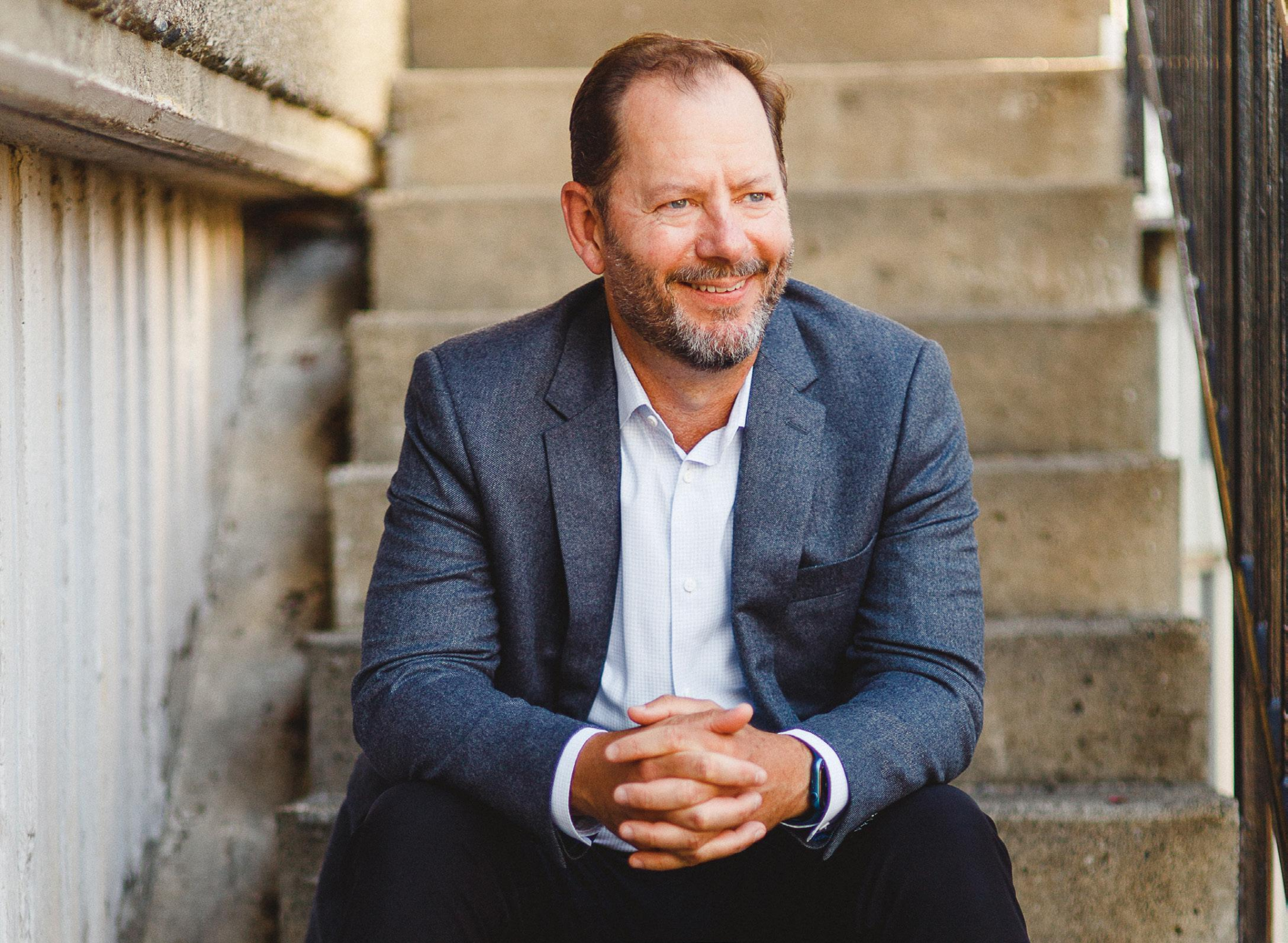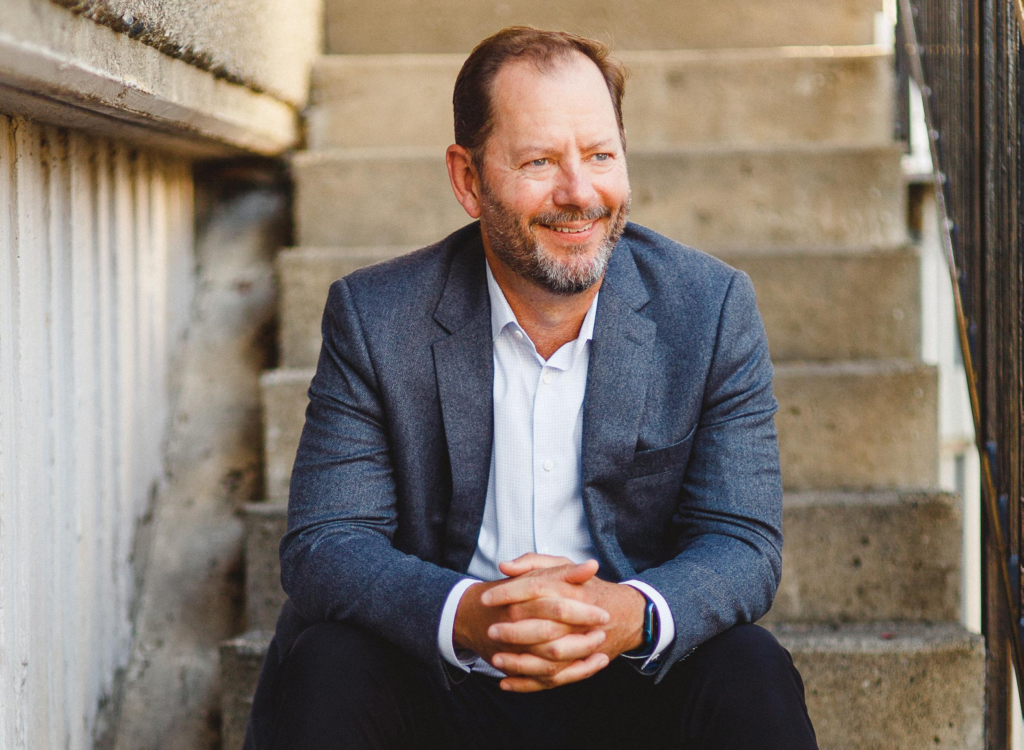 were the drivers of pushing the business forward. I was the person in the background, ensuring things worked. In 2004, the biggest thing that happened was spam. Spam just took off like a rocket. So, Robert found an excellent technology to stop spam from infiltrating companies' emails.
And again, we dominated the market; we were number 1 for this company. Our company grew from just preventing annoying, intrusive emails from showing up in someone's inbox to being able to dive deep and follow the 'paper trail' of those trying to cause harm to a company's entire operation via the internet. I was working with a fantastic cohesive team, which made time go by fast! I have now spent almost twenty years with the Herjavec Group.
Now, where else are your dreams and ambitions taking you?
I have recently decided it's time to leave Herjavec Group. The company just had a big merger, and I feel it's time for me to do something independently.
An independent adventure!
Yes, to do something on my own.
I published my first book, Living Your Purposeful Life. It's available on Amazon. And I'm in the process of writing my second book, which is currently titled Live Life, and I look forward to completing it.
I have spent my adult years masterfully solving problems on the technical front. In my books, I share how to use the same mindset from those experiences and apply it to solve the issues in the human experience when it too goes off course. Especially for those of us in the field of technology.
Keeping the awareness of a human realness in a techie world?
Yes.
I like that you are sharing these words of wisdom coming from your field of expertise. There are a lot of people in the technology field. People can forget themselves when behind a screen day in and day out.
Yes, it can happen over time if you don't pay attention.
Who would you give credit for your life's inspirations?
My parents. Especially my father. He pushed me out into the realities of the world.
And my first boss at General Electric, Pat Yang. He helped me with my professional career motivation. He supported me when I needed to grow.
What is the best way for people to see what are you up to next?
I'm most active on Twitter and LinkedIn under Sean C Higgins. Linkedin: linkedin.com/in/seanchiggins. Twitter: twitter.com/seanchiggins or seanchiggins.com