An Interview with Kat Mische Elle
Brook is multi-award winning, entertainment and media veteran and has won an Emmy Award for "Outstanding Direction". She is an A-list expert on personality driven branded entertainment across all platforms. Her unique approach to storytelling explores the idea that corporate strategy and life improvement can be paralleled in the same breath. Brook has been at the forefront of innovative programming and holds 4 Emmy Awards, 19 Telly Awards and 1 Anthem Award.
Brooke, can you share how you began your relationship with the west coast?
It was 1970, I was five years old and living in Brooklyn, Midwood, between Ocean Parkway and Avenue M. My father was an accountant working at Price Waterhouse and he was offered a job in Los Angeles with a boutique firm that was in the music business. So, just like the Beverly Hillbillies, we "loaded up the truck and moved to Beverly Hills, swimming pools, and movie stars."
I didn't know the difference between Brooklyn and Beverly Hills at that age. I did know Town Mouse & Country Mouse, except this was in suburbia, and my parents chose opulence. I could see the sun and play in the grass. The sky was a royal blue color, 365 days a year.
The good news is I made many friends, many of whom are still in my life today, and some are closer than others. Max Mutchnick is one person who warms my heart whenever I think of him. We were inseparable through most of elementary school. We laughed, danced, cried sometimes, and no matter what, felt comfortable in our skin around each other. We were like-minded, and unbeknownst to us, we both were gay, I just knew he was a true best friend.
My Dad was managing money for southern rock bands, like Steppenwolf, Three Dog Night, and Black Oak Arkansas; they all were a big part of my childhood. They were always hanging out at the house and in our pool. My Dad would often take my sister and me to concerts while working. The moment he saw me fading in exhaustion, he would put me on the speaker on the stage and let me fall asleep with the band jamming and thousands of people singing and screaming, and I was out like a light.
On the intense vibration of a speaker?
I was always around incredibly high energy. It didn't faze me. Eventually, my dad transitioned from music to entertainment, so movie stars replaced the musicians.
My father was more of a business manager than an accountant. Some of his clients were Aaron Spelling, Bruce Willis, or David Lynch; the spectrum of talent was broad. My father always said, "Don't go into the entertainment business. It's hard enough just getting a foot in the door."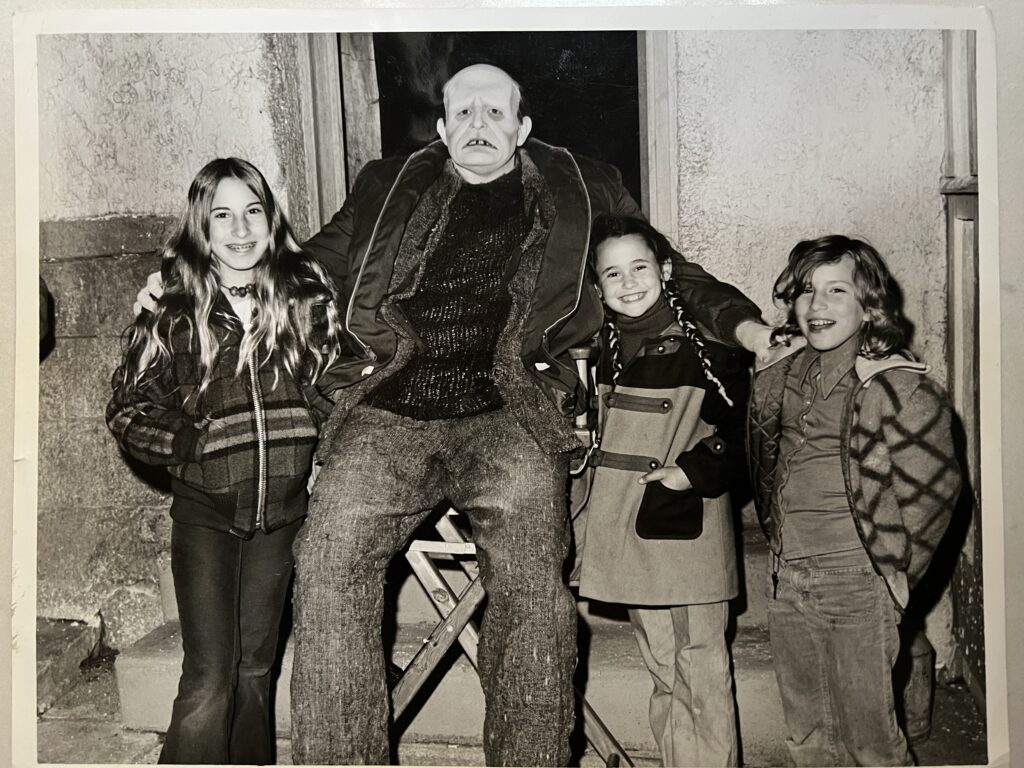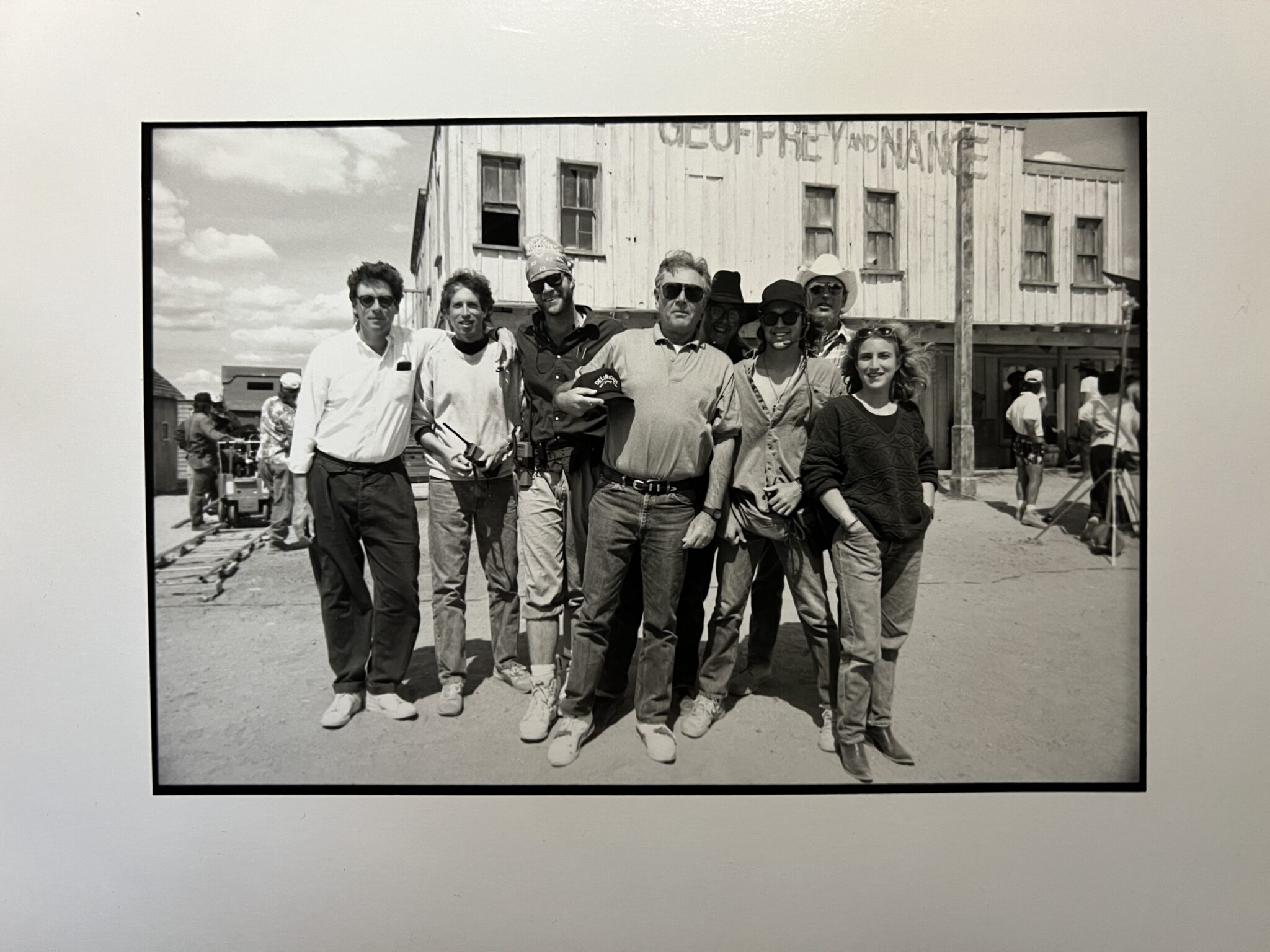 I took his advice initially and pursued sports medicine at SFSU. One semester, I chose a film class as an elective that focused on making super eight films. I picked up a film camera, fell in love with storytelling, and that was that.
So, I transferred back to the East Coast and went to a small liberal arts college, Hampshire College. I studied film theory, film history, and television communications. I enjoyed what I did so much that it never felt like "a job."
Were your parents always accepting of you and your choices?
They appeared to be very accepting. My Mom was devoted to us and very present. She'd come to all my track meets and my volleyball games. She was always there rooting for me. My Dad wasn't around much in high school. He was always working; his work became his identity.
At that time, I didn't know anything about narcissism. I didn't realize that he had a lot of that edge because he was incredibly self-obsessed.
I had a boyfriend named Karl Moseman in high school, whom I was madly in love with. He was a junior, and I was a freshman when we met; he was my world. At the beginning of my senior year, he ended our relationship. I was heartbroken, but he said, "I know you want to be with women." He knew my unspoken secret and permitted me to be me. That year I started to explore my "gay gene."
Most lovingly, my Mom asked if I wanted to see a psychiatrist. I said okay. I had two sessions, and the therapist said, "There's nothing wrong with you." My parents accepted that, and we never talked about it again.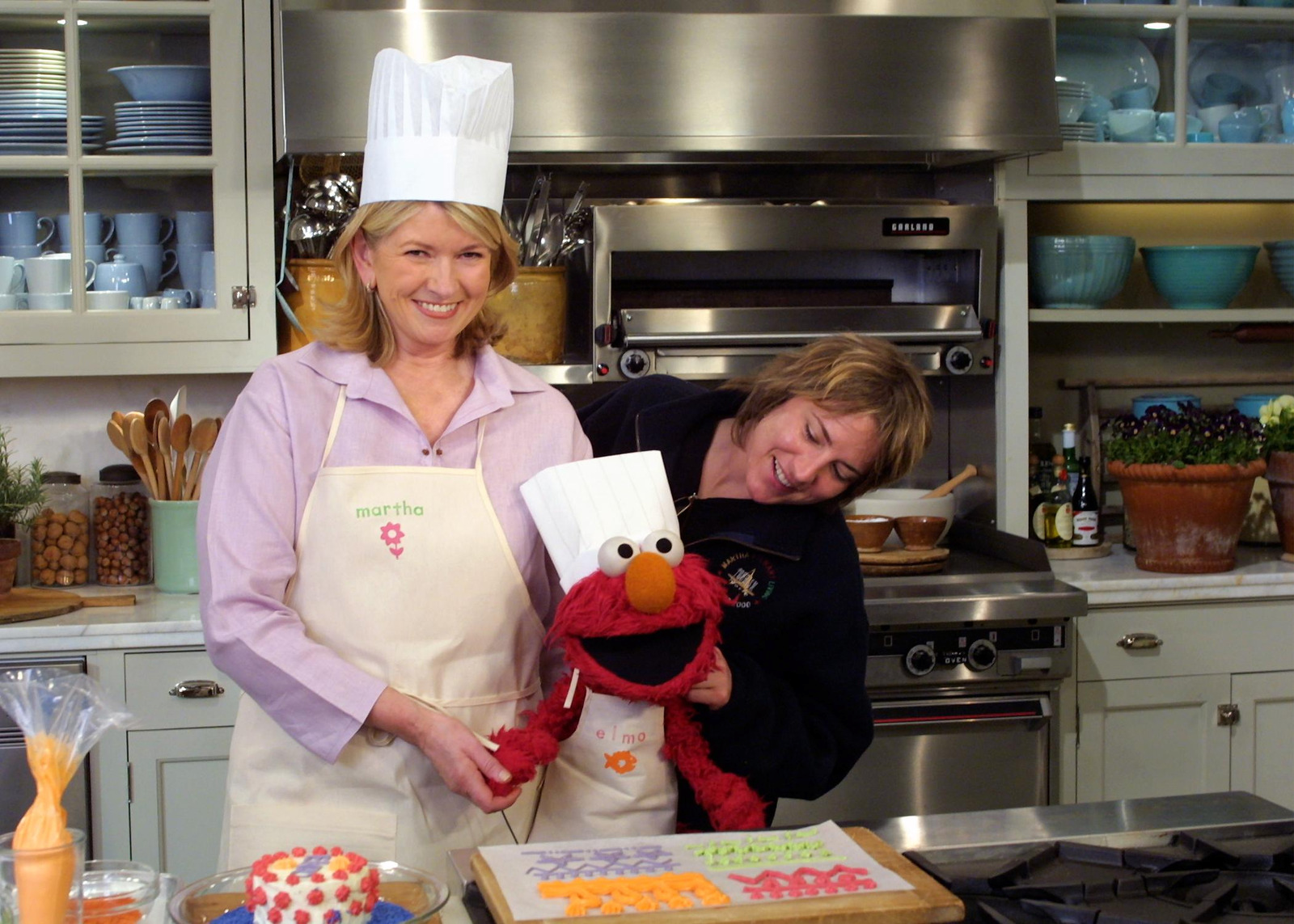 How did you begin directing in your twenties? Tell us how those connections formed.
After graduating from College, I moved back to the West Coast to learn production and was offered a job working in production for an extraordinary human. His name is Joel Silver, and he's known as "The King of Action." All Die Hard and Lethal Weapon franchises, 48 Hours, and Matrix. That's Joel Silver. He's brilliant. So here I was, this little graduate from school ready to go, working in production for him as a production assistant, learning everything from the ground up, getting coffee for the director, and bringing talent to the set.
I would hang out with every department head because they were the best in the business. I would ask questions and watch everything they did. It was a quick study for me. I only understood the nuts and bolts of what it takes to get a movie made but not the financing part of it. I had no clue. But Joel gave me so many opportunities. After we shot Die Hard and Roadhouse, Joel was preparing to launch "Tales from the Crypt, a series for HBO, which was kind of an anomaly because it was a million dollars for every half-hour episode in 1990, which was a big budget for TV. We hired A-list directors and A-list talent, which was also unheard of for TV. Richard Donner, Bob Zemeckis, and Walter Hill were the executive producers of "Tales from the Crypt."
Joel offered me the opportunity of a lifetime to be a production coordinator for the first eighteen episodes. I made that leap from PA to production coordinator and had so much to learn. Fortunately, my boss was the production manager, Fred Baron, who took me under his wing and taught me everything about production. My most memorable moment was pulling off a seamless week of filming in Arizona for, Two-Fisted Tales, a pilot that Richard Donner was directing.
After we wrapped, he told me I was flying home on the private Jet. He sat me right behind the pilots in the jump seat and handed me a martini, for a job well done.
After 18 episodes, I was ready for the next step in my career. The only way I could leap into producing and directing at 25 was to start my own production company. So, I did. I had an opportunity to work permalance, (a permanent freelancer) at Sony Music Entertainment and moved back to NYC. After five years of doing multiple projects simultaneously, I was completely burned out. My life became work, work, work, and no sleep.
I decided to take six months off, get to know myself again, and determine what I wanted to do next. Not long after I made that decision, I received a call from an Executive Producer, Eric Liekefet, who was launching a new series on daytime television. He got my name from a colleague at Sony Music and asked me to meet with him about a new daily show launching on CBS called Martha Stewart Living (MSLO). I had never launched a daily show before, so I was intrigued.
I took the job, built an awesome team, and hit the ground filming. I won my first Emmy for Directing that year, and two years later, our company went public. The show ran for many years, and then about six months before Martha was indicted, I was let go from the job. I came in for production one day, and Human Resources fired me. I had never been fired from any job in my life. I was disappointed that Martha didn't have the conversation with me directly after all we had accomplished together, so I asked her to meet me for dinner. As upset as I was, she said, "Brook, you are way too talented to be doing this show anymore." I didn't fully understand it at the time, but her words were magical, powerful, and stuck with me.
So, what did you do after that, as far as your career goes? Where were you stamping your name?
When I left MSLO, I met a woman who became my partner. I relaunched my production company in the digital space and bought a second home in Sag Harbor, NY. Coincidentally, on the heels of purchasing our home, I was offered a job in the Hamptons as General Manager for launching a leisure community-based, local TV network called Plum TV.
I then began the next chapter of my life, motherhood. In 2006, I gave birth to a beautiful baby girl. The relationship didn't last, but I have the incredible experience of being a mother to my daughter, who impresses me daily with her incredible inside and outside beauty.
When did you become involved with nonprofits?
Once Covid-19 shut the world down in March 2020, nonprofits scrambled to get their funding transitioned because they couldn't do in-person events during the pandemic. Most companies seemed to be looking at the Zoom platform as a solution, but I decided to learn a new medium using 3D technology and Unreal Engine software to create an experience that was engaging, entertaining, yet rooted in compassion.
I took on two nonprofit clients, the T. Howard Foundation was trying to find a solution for their Annual Diversity Awards Show and Regional Hospice in Danbury, CT, which was gearing up to raise money for a new children's wing called North Star.
For thirty years, the T. Howard Foundation has been placing young, diverse talent in entry-level jobs within entertainment and media companies, giving these interns a foot in the door they would not otherwise have had. We worked day and night to create every element of the show from scratch and won several awards.
A colleague introduced me to the President and CEO of Regional Hospice, Cynthia Emiry Roy. They are extraordinary humans doing the work of angels. Their mission redefines hospice care. Whether it's end-of-life care or a life-limiting illness, human connection is their mantra, and their culture honors each patient's unique end-of-life journey. Hospice is a word that people never want to talk about. Then layer on children with a life-limiting illness, and it's almost unbearable to speak about.
The North Star facility was designed by world-renowned Architect Roger Ferris. I worked with Roger and his team to use his architectural flythrough rendition of the wing as the set for the show. Our visual effects team did a stellar job, and we won a gold Telly Award for Set Design.
We hired the lead in Hamilton, Miguel Cervantes, and his wife, Author, and Activist Kelly Cervantes, to host the show. We chose Miguel and Kelly because they had lost their daughter when she was three years old. Every moment of the show was right from the heart. Families who had lost their children played a significant part in the production, which I believe now was a significant part of the healing process.
There is a profound difference between what you create when you are heart-focused and not just project-focused.
Regional Hospice raised more money than it ever had before with this production. We won 6 Telly Awards in different categories including Director. It was a magical experience for me and an honor to work with these foundations supporting their mission.
You can watch the show at https://youtu.be/EtcxqQweTaQ?t=166
What are you focusing on for 2023?
The main focus for me now is raising my daughter. She is the most important part of my journey, which is why I am now developing a new project specifically focused on a sustainable lifestyle.
What is the best way to get in touch with you?
The best way to find me is through LinkedIn.