An Interview with Kat Mische Elle
Claudia, where did you begin your life?
My parents were humble German immigrants who left after World War II and came to Canada in 1960. From the minute I was old enough to know anything, I knew I was adopted, and my parents didn't hide it. And because I didn't have any biological history to sort through, I was a blank slate as far as referencing my personality or the way I looked. I discovered this as I got older. I started to find who I was and watched my talents reveal. It was a fun mystery to observe within me. My parents were incredibly humble, sweet, hardworking people that instilled extraordinary values in my brother and me.
My parents bought a house when I was six, and they were so proud. It was a tiny little house cozy and filled with so much love. We didn't have a lot. I took my first job when I was thirteen because I no longer wanted to wear the clothes that my parents made for me. 
I told my parents I was going to buy my clothes. And to buy my clothes, I had to have a job. I worked at the local pool in the neighborhood, became a lifeguard, and became an instructor. And from my childhood jobs, I also saved enough money to put myself through university after high school.
Unfortunately, my parents died 13 and 14 years ago, and it was during this time before their passing that I decided to find my birth parents.
I did find them, and it was wonderful and life-changing. I now also have a whole separate additional family. My birth parents are no longer together, but I have been able to establish a relationship with each of them, and I have a connection with many half-siblings from each of their separate families.
I have three kids, and my kids call them the grandparents. It's lovely. It's a full circle.
How were you able to find them?
Through the social agency I was adopted. At the time my parents were in the process of passing away, I found my birth parents at the same time. My biological parents and the parents I grew up with had a chance to meet before they left this world which was lovely. It was the best scenario one could hope to have in an adoption story!
Do you relate these experiences with the motivation you had for your future and the shaping of your life's path?
I do. I think because I had such a humble beginning, and inherently, I might have been tenacious and stubborn for wanting things. I saw a pattern in my thoughts where when I realized that if we didn't have something I wanted, I tried to figure out how would I get it? I have a high level of persistence I think that a lot of people don't have. I will keep going after what I want. I was very driven to accomplish whatever I set my mind to, even when it came to sports. I became a competitive national swimmer because of my love of water and did very well.
Being driven is one thing, but you must also have discipline.
Absolutely! Discipline, focus, determination, tenacity, persistence, camaraderie, team spirit, and the desire for team leading. Building those types of qualities in myself led me to become a career driven person and then eventually leave my career to create my own company. I then thrived in my own company and then bought another company. All within the 12 years of starting my first original company. I credit it to my upbringing of humble beginnings to spark the tenacity that developed in me.
What were the following stages of your momentum?
Many people believe that people start their businesses because they want to make money. That wasn't why I started my own business. I had three young children at home and a solid corporate career, but I was away from my kids.
I was so busy that my husband and I relied on our nanny to raise our kids. I felt exceptionally pulled away from them.
I then started to pull away from my clients because I was thinking about my kids.
I felt so much stress being pulled in these different directions. So, I left the corporate career to be more present in my kids' lives, thinking I would return one day to a corporate job more aligned with my values and a better working balance.
Within those six months of just taking some time to be with my kids, my business partner and I created Dig It Apparel Inc.®, It was an idea over beers on Labor Day weekend outside on my deck.
The first concept of a product was a manicure protective gardening glove for ladies called Dig It Handwear®. Women spend a lot of money on manicures but also want to be active in the garden.
My business partner and I enjoyed many activities with our hands and gardening. Still, we didn't want to have dirt under our nails, so the idea went from a playful chat to a brilliant and successful idea when we created that product.
Now freestyling on my ventures, I could see how the tenacity and focus that drove me aligned with all my corporate experience.
At one point, I was a vice president of sales at an international bank in Canada. I also have experience in marketing, operations, and finance. I blended all that experience and brought it into my own company.
If I didn't have that experience in corporate life, I don›t know if I would have learned to do enough in a solo business to make it successful.
If you're starting on your own, you must be a Jack of all trades in the first couple of years, which is what we did.
And all those qualities built the stepping stones to becoming the Dig It® company. Then that company grew, business partners came and went, and with that company, in 2020, I bought another company. I was in the process of going worldwide. It's a story of evolution from dreams into fruition.
What is your next new company?
That Company is SPOTMYUV®. It is a patented worldwide product that tells people when to reapply their sunscreen.
Nanotechnology engineers developed it at the University of Waterloo, close to the University of Toronto.
They created the product based on their own family's needs of wanting to protect their family members from harmful UV rays. The product was developed in an undergrad school project which continued to grow. Then, the product went to market in 2017 in Australia and in North America.
We then purchased that company in 2020, rode the wave of COVID out, and now have relaunched the product worldwide in the dermatology travel retail channels. SPOTMYUV® will be permeating worldwide exposure becoming a part of people's skincare and sun care regime and help and change lives.
If a person can be aware of when to address their sunblock and put sunblock on again, that will save their skin from harmful UV rays.
How does it work?
You place the SPOTMYUV® sticker on your clean, dry skin like an adhesive bandage. You put your sunblock over the SPOTMYUV® sticker, rub it in, and then put your sunblock over the rest of your body.
Then, go outside in the sunshine! The UV rays will either penetrate or be reflected by your sunscreen. SPOTMYUV® will tell the wearer when to reapply their sunscreen when the patch changes color from clear to purple.
The patch sticks strong enough to last all day while swimming, sweating, and enjoying being outside.
Is your company in the process of making sunscreen?
No. We will leave that to the experts in that field.
Our expertise is the SPOTMYUV® and perhaps we will be aligning with a sunscreen company?
Several sunscreen companies have already made gifts with purchase with us. So, there is an awareness in sunscreen companies that SPOTMYUV® does allow the wearer to put more sunscreen on.
Is SPOTMYUV® accessible online?
Yes. It's spotmyuv.com and spotmyuv.ca in Canada, as well as being available on Amazon. We have already become one of the top beauty products on Amazon.
What is the baseline for all your success outside of having a driven personality?
I think I've always aligned choices to my values. As I've developed, grown, gained experienced and aged, those values have become more ingrained in me.
I make every choice with strength, balance, and harmony in mind.
When I was young, all I wanted to do was make money. But then, when I made the conscious decision to leave the corporate world to be more present with my children, that's when I started to align more with those values.
I couldn't put much money away when I started my first business because we were putting everything back into the business. But making money was no longer the goal. Creating a balanced family life and balanced personal life was. Operating from this place within, I knew that the money would eventually come. Patience and ascertaining if the opportunities align with your choices for the world you want to live in is everything.
When we first launched, Dig It®, with Dig It Hand Wear the Glove®, it was a great product. It meets a woman's needs. They want to protect themselves in the garden and protect their nails that they spent $52 to create a manicure for treatment, but it's not life-changing. When I found SPOTMYUV®, I was very motivated because I knew it would help protect lives.
What advice do you have for career-driven women?
I'll give you two pieces of advice. Number one is to surround yourself with positive, uplifting people that are smart, upbeat, truthful, energetic, and can provide you with advice when you need it. Avoid the ones who are just "yes" people. They won't be a benefit towards your growth. The network around you must be very strong and positive. And the ones that are the naysayers kick them to the curb, minimize their sound, and don't pick up the phone when they call.
The risks that you take in business ventures will be mitigated because of the network that you have. Take those risks! Make sure that your eyes are wide open and take risks.
Who do you admire for inspiration?
I love Winston Churchill. I have always followed British history. Winston Churchill said, "You ask what I aim; I can answer in one-word victory. Victory at all costs, victory despite the terror, victory however long and hard the road may be. For without victory, there is no survival."
I think that can be related to business when you must get through it and become victorious on the other side when referring to the stepping stones.
My adoptive mother was also very inspiring. She lived her life prioritized as secondary in her life to my dad because that was the era; that was the tradition.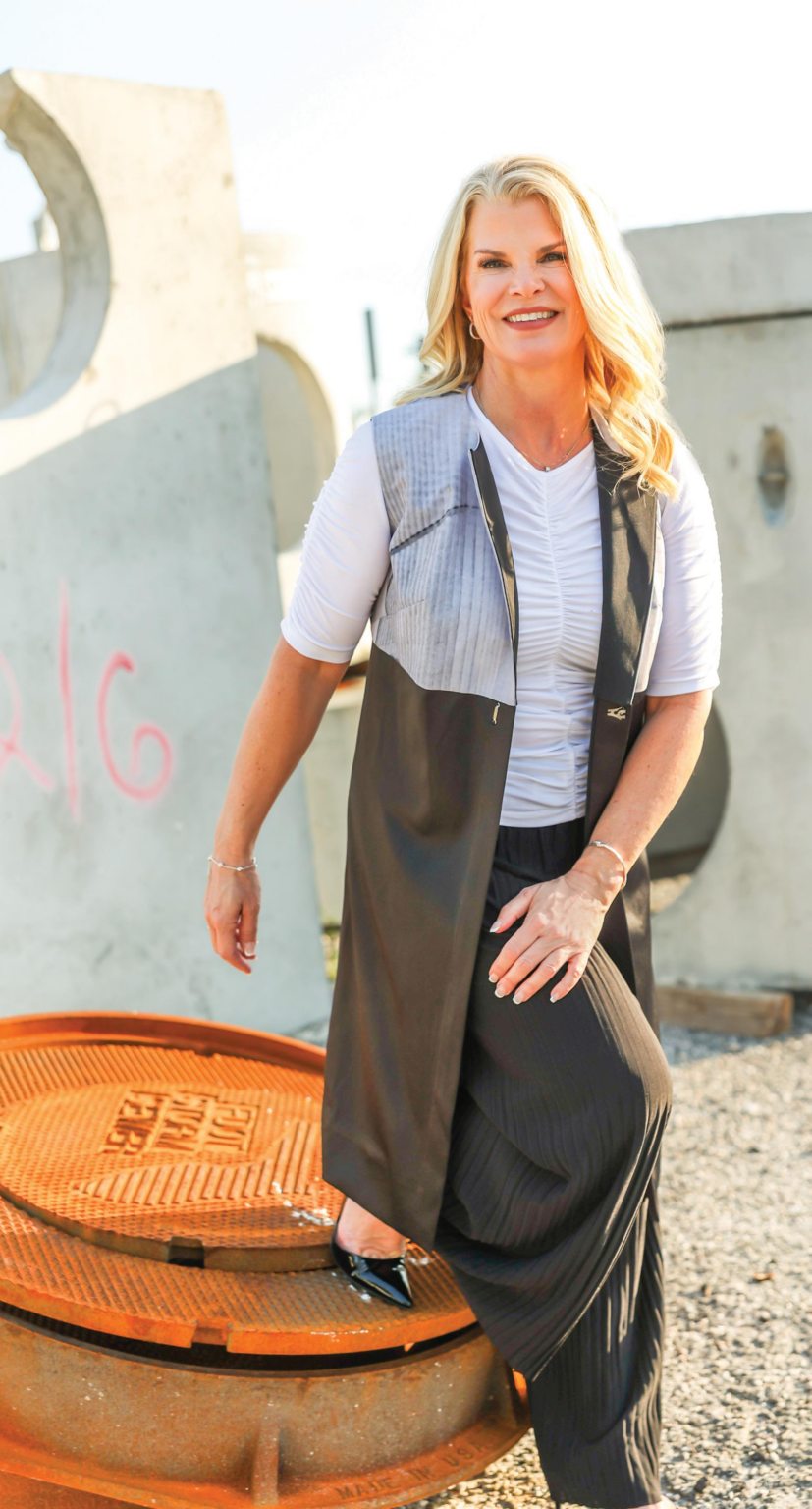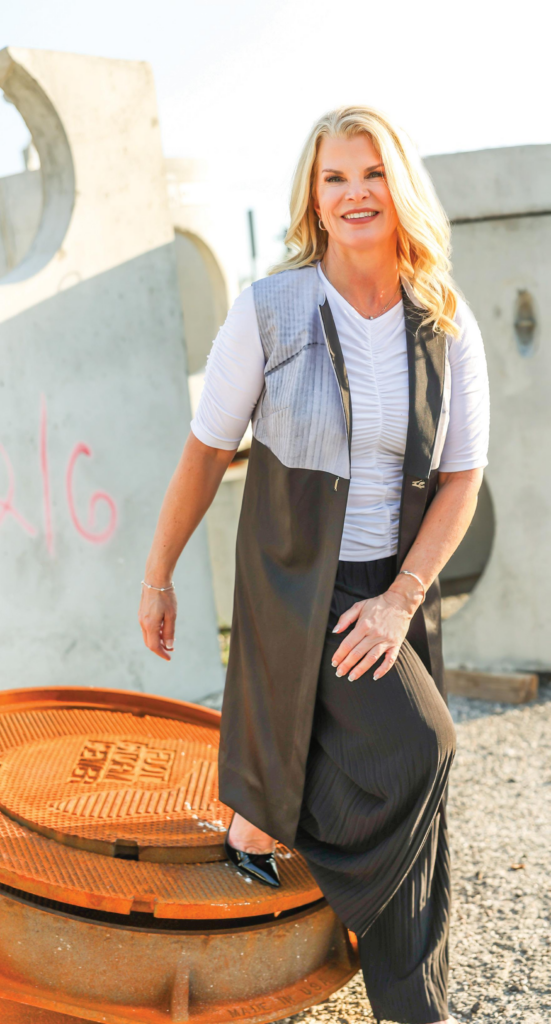 My mom divorced my dad at age 72 and took $30,000 with her. When she died at age 80, she had $450,000 because she learned how to day trade after she was on her own. And she did it quietly. I knew she had an investment account, but we thought it was simply a little hobby of hers. But when she passed away, and we discovered that she has almost half a million in that account, I was blown away! I wish she would have told me how she did it.
If she came up in the world today being who she was, she would have been a mover and a shaker. She was always happy and warm, and she always laughed and danced. And that's what life is about. I want to be her when I grow up!
How do we keep tabs on your upcoming creations?
Claudiaharvey.com, Spotmyuv.com, Digitapparel.com, BGwealthgroup.com and on Instagram, @TheRealClaudiaHarvey.