An Interview with Kat Mische Elle
Les, tell me about what it was like for you at the beginning of your life in your earliest memories and how did that shape you going into your teen years, leading into your 20s?
I came up in a culture that was designed to destroy your sense of self. I grew up in an environment that had intentions of maintaining systems that would enslave people's minds and would prevent them from having full participation in living their dreams by these restrictions. This type of deception was obvious in so many ways and in many ways in which it was not.
As a kid in the 1950s, I remember going to work with my mother in Miami Beach. And if you were walking on the sidewalk and a white person was approaching you, you had to get off the sidewalk and let them walk past. If you were getting on a bus and there were no seats available in the back and seats only available in the front, you had to cross a yellow line to stand up. You were not allowed to sit up front because you were black.
The experience of being in a culture where you weren't allowed to look white people in the eyes and you were not allowed to go to common public accommodations, had me realize that these scenarios were designed to destroy your sense of self.  
Once you destroy a person's sense of self, you take away their ability to find purpose and meaning in life and the way in which they begin to advance themselves. That kind of segregated experience growing up in the south had a tremendous impact on me as a kid.
A passage from the book, Learned Optimism, states that we develop permanent personality characteristics and behaviors between the ages of 0 and 5. We determine based upon observation, conversations we hear, our environment, our circumstances, what›s available to you, and what's not available to you.
There's a word in your heart that's either yes or no. So being the kind of person that I am, and the aspects of determination that I picked up from my adopted mother, I was always a defiant one. I was always going to find a way to win.
Right out of high school, I became a disc jockey and a commentator, and then I became a community activist. When I began the path of activism, the radio show fired me. So, I decided to make my voice bigger, and I ran for state representative and won three terms. As I reflect on my life, I truly connect with something that I heard once said, "Life is lived forward, but it's understood looking backward."
Everything that I have experienced, I have witnessed how things can make you bitter, or they can make you better. There is a quote that I love by Charles Udall, "In life, you will always be faced with a series of God-ordained opportunities, brilliantly disguised as problems and challenges."
And so, when I look at the experience and all the setbacks and hardships and adversities that life dealt me, it caused me to become the person that I am. And it was like it was set up. As if that's the way that God planned it so that when I look back at my life, and I look at where I am now, I'm just amused at the more things change, the more they stay the same.
Can you give me an example of the way things have changed and how they also stayed the same as a reference to your life?
Well, when I came into the public speaking industry, everybody was talking about the book Think and Grow Rich by Napoleon Hill that came out in 1937. And they were giving information from that book. Well, I couldn't think and vote because it was not available to me. But Napoleon Hill could vote because he had the complexion of connection, and I had the complexion of rejection during that era, so he had access I didn't have.
By having to fight for everything that I got, I developed my character and sense of mission and vision and perseverance and hunger, not to settle for life as it was. There was a movie by Jim Carrey called The Truman Show. In the movie, Truman's life was real, but the other people around his life were performers. When Jim Carrey's character discovered that his life was real, he wanted to escape. The character in the movie, which was observing Truman asked another, "Do you think he'll leave?" And the person said, "No." And he asked, "Why"? His response was, "Because most people accept a life that they had been given."
I did not accept the life that I had been given. I have been fighting relentlessly to expand my life beyond the institutional barriers, beyond the circumstances where I found myself, and how to create an expansion for my children, my grandchildren, and children's children, and push humanity forward.
What was your first speaking opportunity where you could see the impact you could create forward?
I was in my 20s, and I spoke at East High School in Michigan. I was asked to give a motivational message to students there. The amazing response from the students gave me an indication that this was something that I had the ability to do. So, I made the decision to dive in deeper so that I could fly higher.
I studied and listened to speakers like Dr. Martin Luther King, Jr., Malcolm X, Billy Graham, Winston Churchill, Jim Rowan, and Zig Ziglar. I was always fascinated with people who had great communication skills and were deemed, incredible orators.
These types of people always caught my attention. I did not know at that time that that would be something that I would do, and it would become the calling of my life and how I would live my life. Listening and reading, and studying various speakers became a magnificent obsession of mine.
When did you break into the larger stage in your speaking career?
When I moved to Columbus, Ohio. And I was speaking at an event. I spoke in a series called Choosing Your Future. And because of that, I was invited to do a talk show. For about five months, I did a show that was nationally syndicated where I was being paid $5 million to do it by King World. But that came to an end after I refused to do shows like Jerry Springer. They fired me.
I refused to do a show called Fathers Sleep with Their 14-year-old Daughter's Boyfriend. With the exposure of the stand I was taking on my refusal to do such shows, I was launched into high demand to speak at events. I was recruited by Public Television to do a special, and I produced several specials and raised money for them for their fundraising campaigns for Public Television. And then that just catapulted me to another level in speaking for corporations, organizations, small businesses, large businesses, churches, and all types of venues.
I developed a reputation, and I became a compelling speaker known for telling stories, and I was selected by the National Speakers Association and given their highest award, the CPAE award, (Council of Peers Award of Excellence), using my voice. I received the highest award from Toastmasters International and the Golden Gavel Award.
I was selected to be among the top five speakers in the world: General Norman Schwarzkopf, Lee Iacocca, Robert Schuller, Paul Harvey, and myself.
I often wondered, "Where did I get this from? Is it coming from some things that are nature and some things from nurture? Did I get it from my father? Or did I get it from my mother?" I had no clue since I had never met either one of them.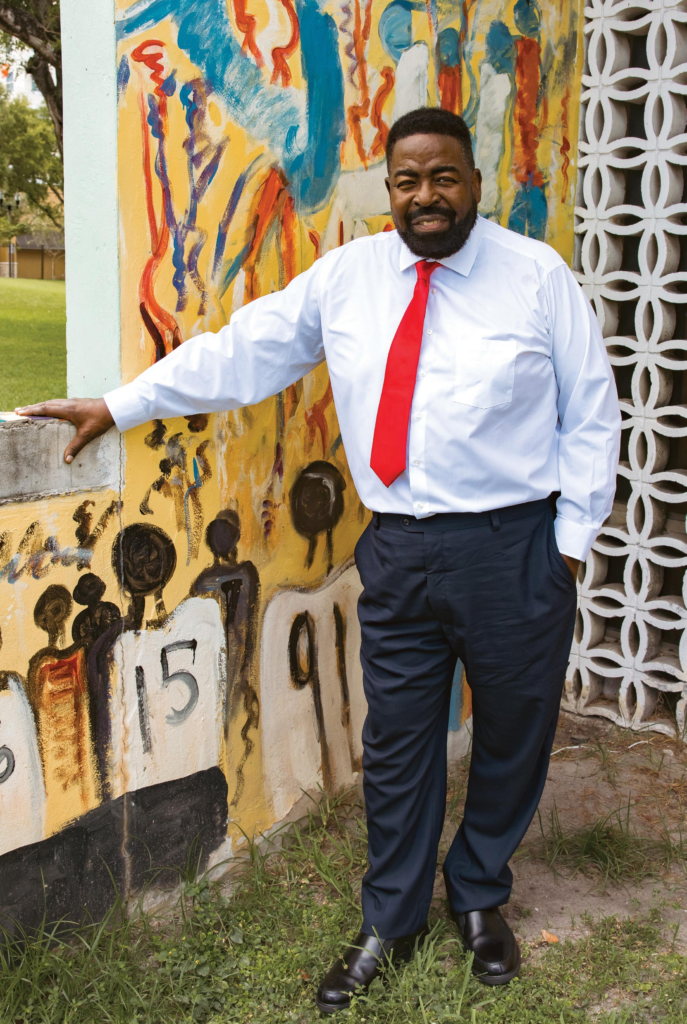 The life you are living was meant for you to shine and serve in all along, but it was waiting for you to catch up to it and play the part.
You know Kat, that is so real. My life has been inspired by speaking, using my voice, my knowledge, and skills to touch people's lives, entertain people, empower people, give them hope, and help them to discover parts of themselves that they could not discover by themselves.
How and when did you discover that this life's inspiration of yours to speak and help shape people's lives was, literally, in your blood?
I only found out at the beginning of this year of 2022, at the age of 77, the story and bloodline of the amazing women that made me, me.
I often talk about the fact that I'm here because of two women. One gave me life; that's a person that I had never seen. And one gave me love, my adopted mother. I have also now discovered that there is a third! A woman who started it all.
My oldest son, in January of this year, began to research our family DNA charts and the story of our family tree and found my birth parents. He discovered that my grandmother, Beulah Rucker, was a motivational speaker and an educator. She also started a school, and she taught herself to read. The article we found on her said she was 'hungry to learn'.
She was so hungry for knowledge that she taught herself the alphabet and how to read with a newspaper that was used to insulate the walls of the cabin that she stayed in to keep the cold winter air out. My grandmother Beulah decided to enroll at a university one day and register for classes, but she didn't have money to pay for them. She stood before the headmaster of the school and held out both her hands, and when he asked, "Where's your money?" she said, "I don't have any money, but these hands can work". The headmaster said, "Get out of the line, go to the side," and then began to take care of the next person. She got back in line and waited until she was again at the front of it and then held her hands out once more and said, "These hands can work."
The head of the school noticed her determination and that she was not going to be denied. He let her into the school on an agreement that she would work for him and other instructors at the school while she attended. Grandmother Beulah went to school during the day, and then she milked cows and babysat and did whatever work that the instructors needed before and after classes during her time at the school.
My grandmother graduated with honors and went back to Gainesville, Georgia, and taught veterans and other people in the community. She taught adults and children how to read and taught them how to teach others how to read and taught them how to be hungry to learn in order to keep our society advancing forward.
In life, if you're not willing to learn, no one can help you. But if you're willing to learn, no one can stop you. My grandmother obviously passed it on to my biological mother, Dorothy Bell. My mother was a motivational speaker like her mother. She traveled all over Georgia and other parts of the country speaking. And she played the piano, sang, had a bubbly personality, and loved helping people. I always wondered where I got this gift from, and now I know.
I'm proud to know that I come from a long line of difference makers.
Everything finally made sense to me. Because I never knew why I lived the life that I've been living, I never understood that. I never understood why I was compelled to become involved. Discovering the backstory, the story before mine ever began, brought a peaceful validation to my life that I didn't realize I was missing.
What is next for you for the second half of 2022?
My focus is to keep speaking and to help people to find their stories. I'm going to continue to teach people how to use their voice and their knowledge to make a difference, make an impact, influence people, make a point, increase their sales, advance their careers, and grow their businesses.
Because we need voices of hope, voices that will bring light where there's darkness, people who can communicate.
Steve Jobs said it best, "The storyteller is the most powerful person in the world." Because storytellers create cultures, they influence people, and they impact the collective thinking of people and their behavior. My goal is to train people in such positions as policymakers, politicians, entrepreneurs, and people who have goals and visions, and movements they believe in. To teach and encourage people how to tell the story, to transform an audience individually and collectively, and to create that 'want to' in people. To catapult individuals into inspiration and alignment with the vision that they're speaking about. u Les, thank you for sharing your story with me.
What is the best way for people to find and follow you?
At LesBrown.com and at LesBrownGreatnessRadio.com, LesBrownGreatnessTelevision.com. These shows run daily.
I can also be found on all social media platforms, but the website is the best place to start.